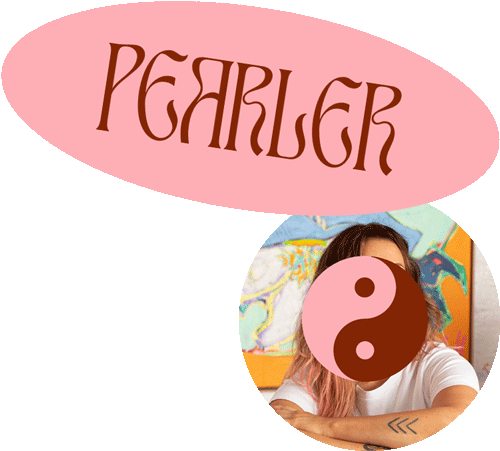 More than just a Fancy Af Shopify theme
Shopify builds don't have to be such a joy, time ᴬᴺᴰ cashflow kill*r.

Video tour ✿ ⟶
Stand out in the same of 'same' with the most unique theme out there (without selling a kidney for a custom design).
↓
What's included?
You get:


✓ 2 x 30min calls with Katie

✓ Strategising and applying your brand logos, colours, fonts and elements to fit the theme seamlessly

✓ All theme settings configuration

+ Everything that comes with the DIY install (listed above)

Pages


✓ Homepage using (up to 13 sections)

✓ About page (5 sections)

✓ Product page + Collection page

✓ Contact, FAQs, Privacy, Terms

(Not Included)


→ Every brand has a broad spectrum of needs so this base offering means I'll be doing the stuff that takes the bulk of the time ☻

→ App configuration + extra pages can be DIY'd following the guides in your Notion Launch Hub.

→ If you don't want to DIY, one of my Shopify Angels can be referred to you.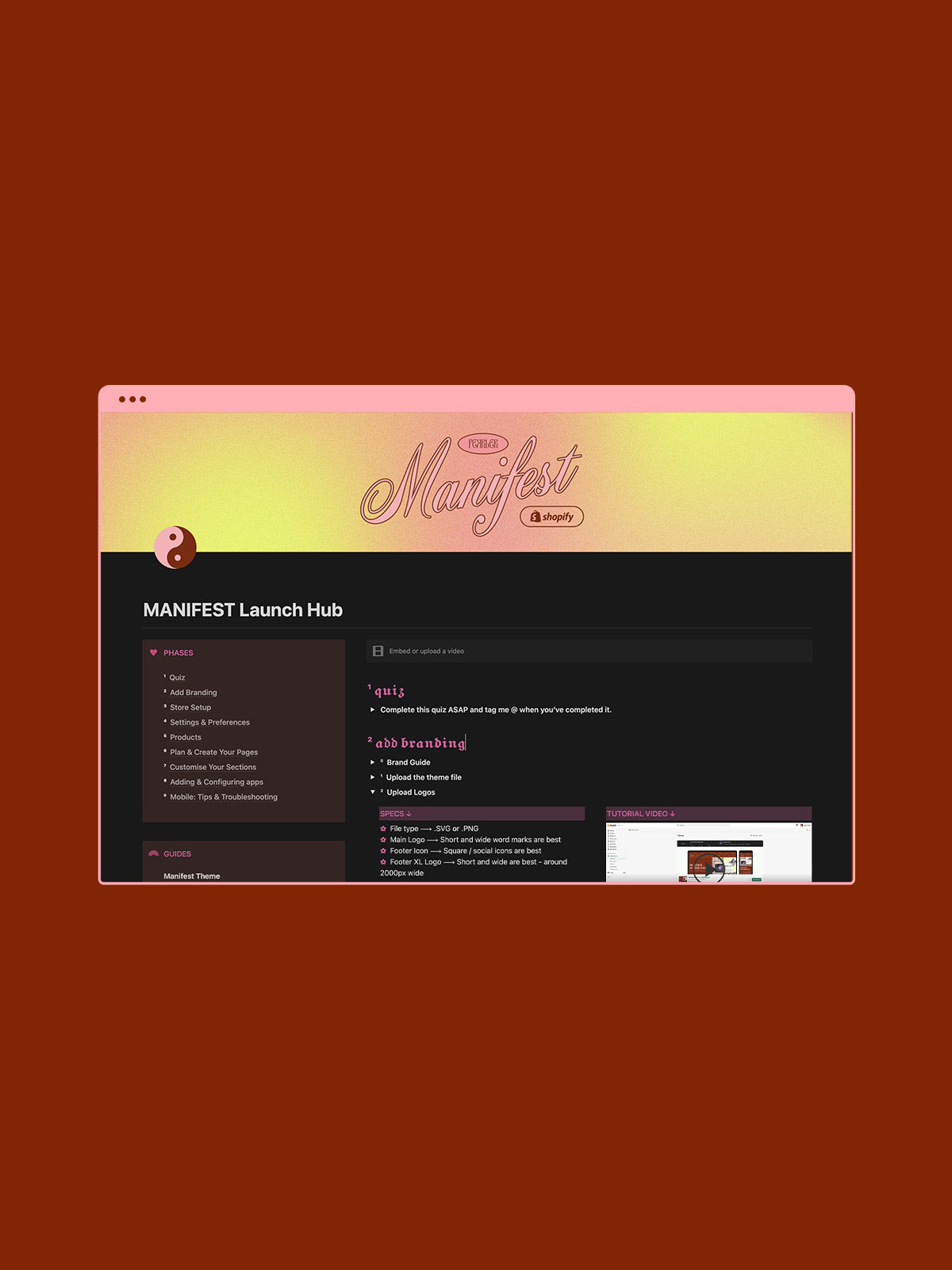 TUTORIALS THAT WON'T BORE YOU TO TEARS

✓  Visuals of all section designs
✓  Tutorials for each section
✓  Utilising no-code 'Magic Words'
✓  Ideal image specs
✓  Migrating to Shopify or from 1.0
✓  Considerations for re-theming
✓  Adding existing apps
✓  Troubleshooting mobile
✓  Optional tutorials in dev-speak
✓  My favourite apps & tools
✓  Basic store setup
☻  Plenty more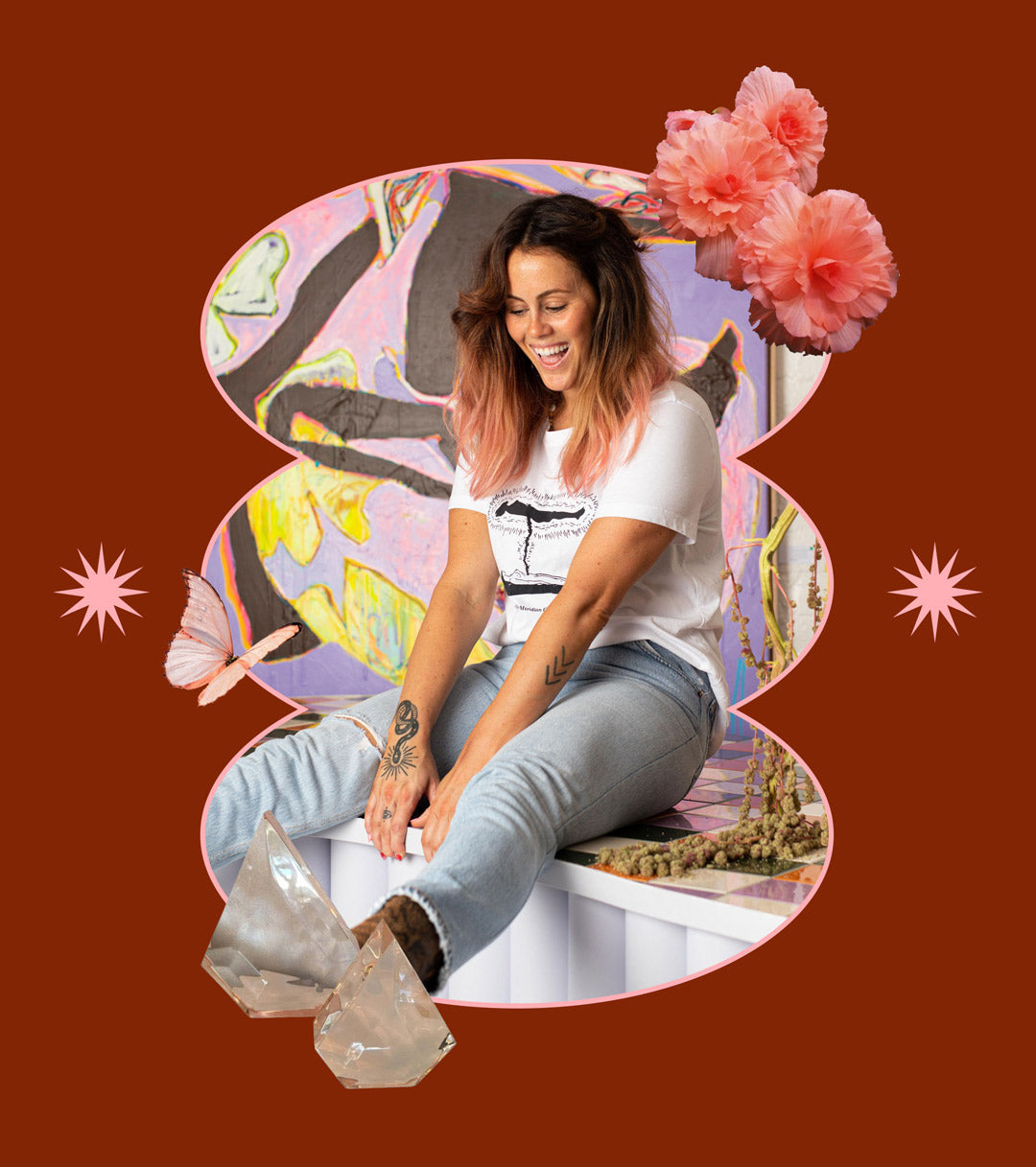 Anxiety-Bustin' Support

12 months +

Always remember, I'm here for you. I've done this lots of times and have a tonne o' knowledge ☻

Someone to ask questions to is something I would have given my left pinky for during all my years of builds - that's why this an integral part of my offer.
*Actually* learn

If you've ever bought one of my Squarespace templates, you'll know that I LOVE sending video replies to questions I get.

It just makes sense to share my screen and show you my troubleshooting. This way, you can learn visually and let the knowledge sink in.


Oh, also ☟
✓
Made by an OG Shopify Designer


So you don't need to fork out big 5 figure sums (cos not everyone is funded or a nepo baby).

✓
The antidote to overwhelm


A chill Shopify build? Never heard of it (til now). Having me in your pocket is the answer.

✓
Shopify Angels to the rescue


You get access to my Rolodex of web, graphic and brand designers + developers.

✓
Go live like, wayyy faster


Who has time for a 6 month build?? Nobody wants that. Also, nobody does it faster than me ☻
MANIFEST Semi-Custom Build
Feels right?
Make it yours.
♡ ONE SPOT OPEN /MONTH SO YOU'RE MY FOCUS ♡
More questions?
No drama! Just ask me in the widget in the bottom left of your screen ♡